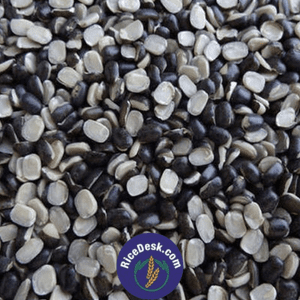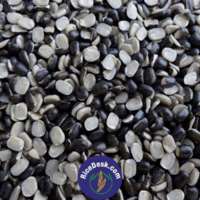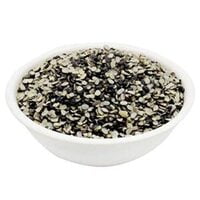 Black Urad Dal | Pottu Minapa Pappu
Black Urad Dal, Pottu Minapa Pappu, rice shop near me, rice store near me, ricedesk near me, kirana shop near me, kirana store near me, rice delivery, rice home delivery, free home delivery, best quality rice, hmt rice, single polished rice, sona masoori rice
Pottu Minapa Pappu, also known as split black gram dal, is a commonly used ingredient in Indian cuisine. Like other lentils, it offers several advantages when included in a balanced diet. Here are some potential advantages of Pottu Minapa Pappu:
1. Nutritional Profile: Pottu Minapa Pappu is a good source of essential nutrients such as protein, dietary fiber, iron, folate, magnesium, and potassium. It is also low in fat and contains no cholesterol, making it a healthy addition to meals.
2. Protein-rich: Pottu Minapa Pappu is an excellent source of plant-based protein. Protein is crucial for building and repairing tissues, supporting immune function, and maintaining overall health. Including Pottu Minapa Pappu in your diet can be particularly beneficial for vegetarians and vegans who may have limited sources of protein.
3. Digestive Health: The high fiber content of Pottu Minapa Pappu aids in promoting healthy digestion. It adds bulk to the stool and helps prevent constipation. Adequate fiber intake is also associated with a reduced risk of certain digestive disorders, such as diverticulosis and hemorrhoids.
4. Heart Health: Consuming Pottu Minapa Pappu as part of a balanced diet may contribute to heart health. It is low in saturated fat and cholesterol and contains potassium, magnesium, and fiber, all of which have been linked to a lower risk of cardiovascular diseases.
5. Blood Sugar Control: Pottu Minapa Pappu has a low glycemic index, which means it releases glucose into the bloodstream at a slower rate. This property can help regulate blood sugar levels and prevent rapid spikes and crashes, making it a suitable choice for individuals with diabetes or those aiming to manage their blood sugar levels.
6. Weight Management: Due to its high fiber and protein content, Pottu Minapa Pappu can promote satiety, helping you feel fuller for longer periods. Including it in your meals may aid in weight management by reducing overeating and snacking between meals.
It's worth noting that individual nutritional needs and dietary requirements may vary, so it's always advisable to consult a healthcare professional or a registered dietitian for personalized advice regarding your specific dietary needs and goals.